Trade on the most powerful platforms

in the industry

We have 2 platforms and mobile trading through our iOS and Android apps. Trade on the branded 77markets WebTrader to access 2,100 assets from the world's financial markets with free apps for mobile trading. MetaTrader5 is also available.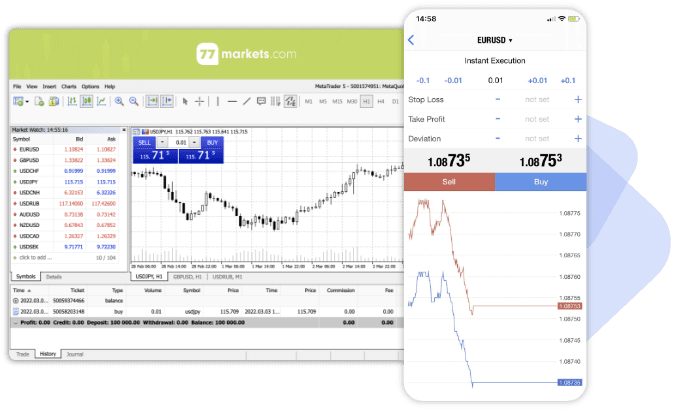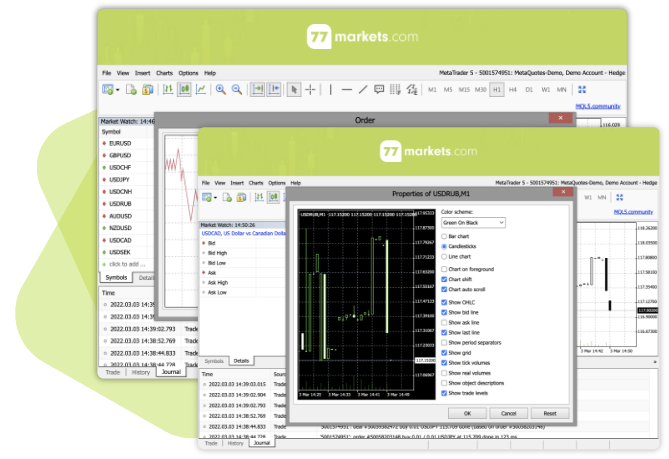 Choose the 77markets WebTrader platform

to access free analysis tools and 2,100 assets

WebTrader is the ultimate platform designed for quick execution in a fast trading environment. It has everything expected from a bespoke built platform for you to build and control portfolios from 7 asset classes.

You can access over 2,100 financial instruments from global markets – stocks, bonds, commodities, ETFs, forex and indices. With fast execution & features such as Stop loss & Take profit, limit and stop orders, you can control timing & positions 24/7.